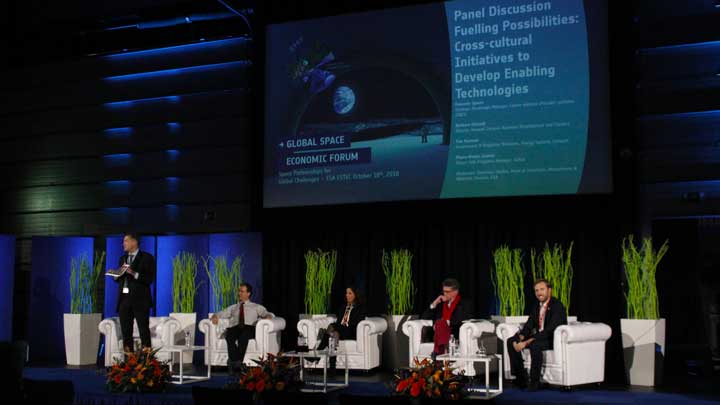 ESA Global Space Economic Forum
The forum aims to engage leaders and executives of major space and non-space European stakeholders from institutional and commercial sectors in areas such as transport, ICT, mining, construction, energy, biomedical and security, to explore potential synergies and take joint action to tackle shared challenges.
Following the first Global Space Economic Workshop held in on 2017, several major European institutions and industries hosted similar workshops in 2018 and 2019 to discuss joint challenges related to cybersecurity, autonomous driving, habitat in space, additive manufacturing, future materials, smart city and work on industrial partnerships to tackle them.
Each year, the industrial outcomes of the Workshops organised around Europe are presented at the Global Space Economic Forum. The GSEF provides an opportunity to discuss how space activities foster industrial competitiveness, economic growth and innovation. Thanks to this platform space and other industrial sectors can meet and create powerful benefits through cross-fertilisation.
Future Global Space Economic Workshop events will be organised within ESA Member States. Representatives of industry and institutions are invited to contact the organising team for further information at space.economicforum@esa.int