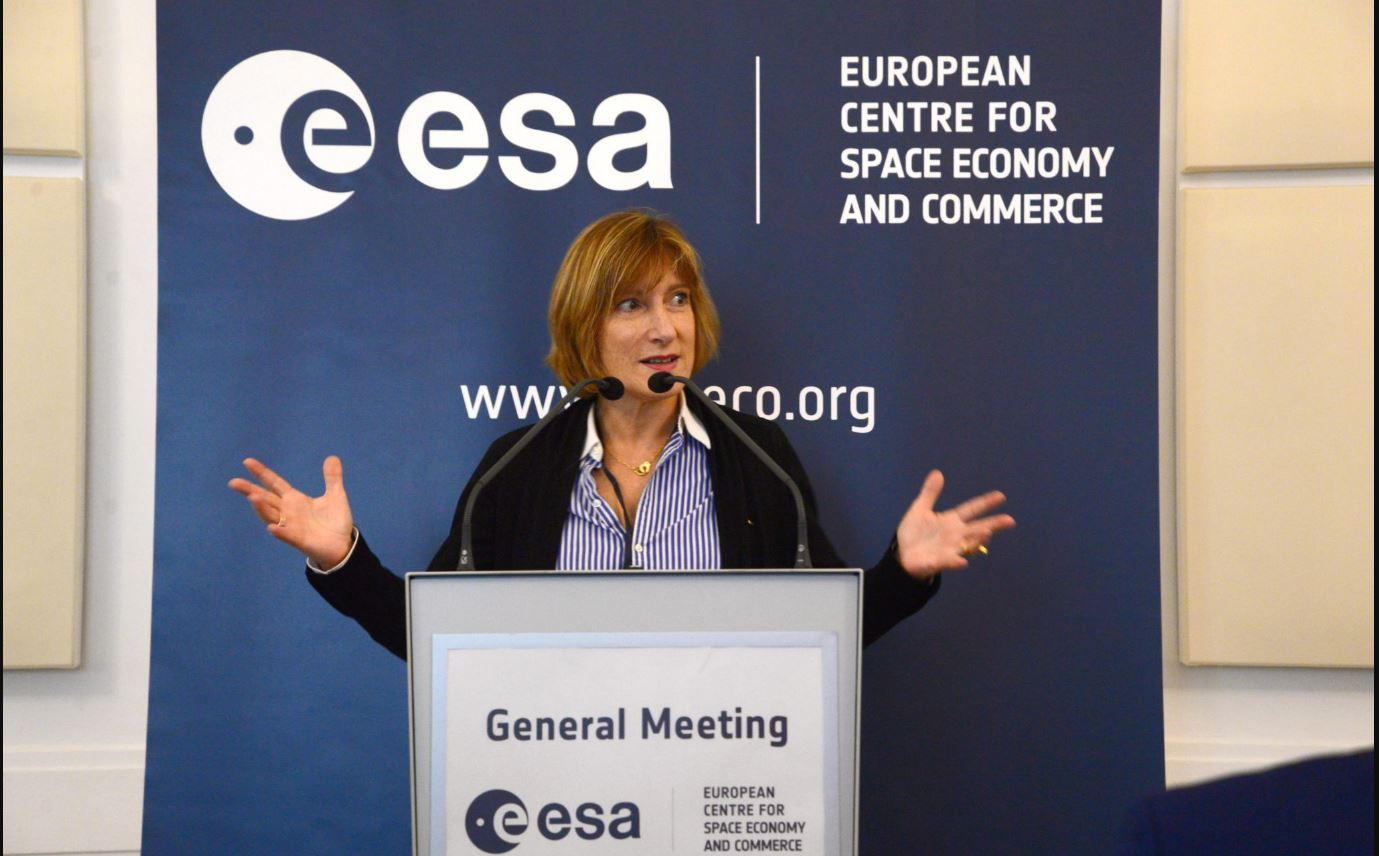 European Centre for Space Economy and Commerce (ECSECO) concludes first-ever General Meeting of members in Vienna [Dec/2022]
On the 9th of November, the first General Meeting of members of ECSECO took place in Vienna, Austria. Nearly 100 participants from 14 different countries, used this unique opportunity to connect with other members of ECSECO, gain insights into space economy and commerce, and join in in the creation of the new Centre. The event opened with keynote speeches from:
Geraldine Naja (Director of Commercialisation, Industry and Procurement at ESA)
Klaus Pseiner (Member of the Management Board of the Austrian Research Promotion Agency (FFG), Ex Vice Chair of ESA Council and Head of Delegation)
Sebastien Maranta (Research manager at the European Space Policy Institute)
Present members endorsed the Transition Committee, which will provide support to ESA in the launch of the activities of ECSECO until the first Board is elected. Furthermore, the members of ECSECO followed presentations on space economy and commerce, discussed during interactive splinter sessions and network opportunities. The five thematic splinter sessions offered were as follows:
Space Economy;
Intellectual Property;
New-Business Models and Customer-Provider Relationships;
Financial Markets and Investment;
Perspectives on Future Markets.
For more background information of the sessions and pictures from the event click here.
---
More articles of the category: Space Economy Articles