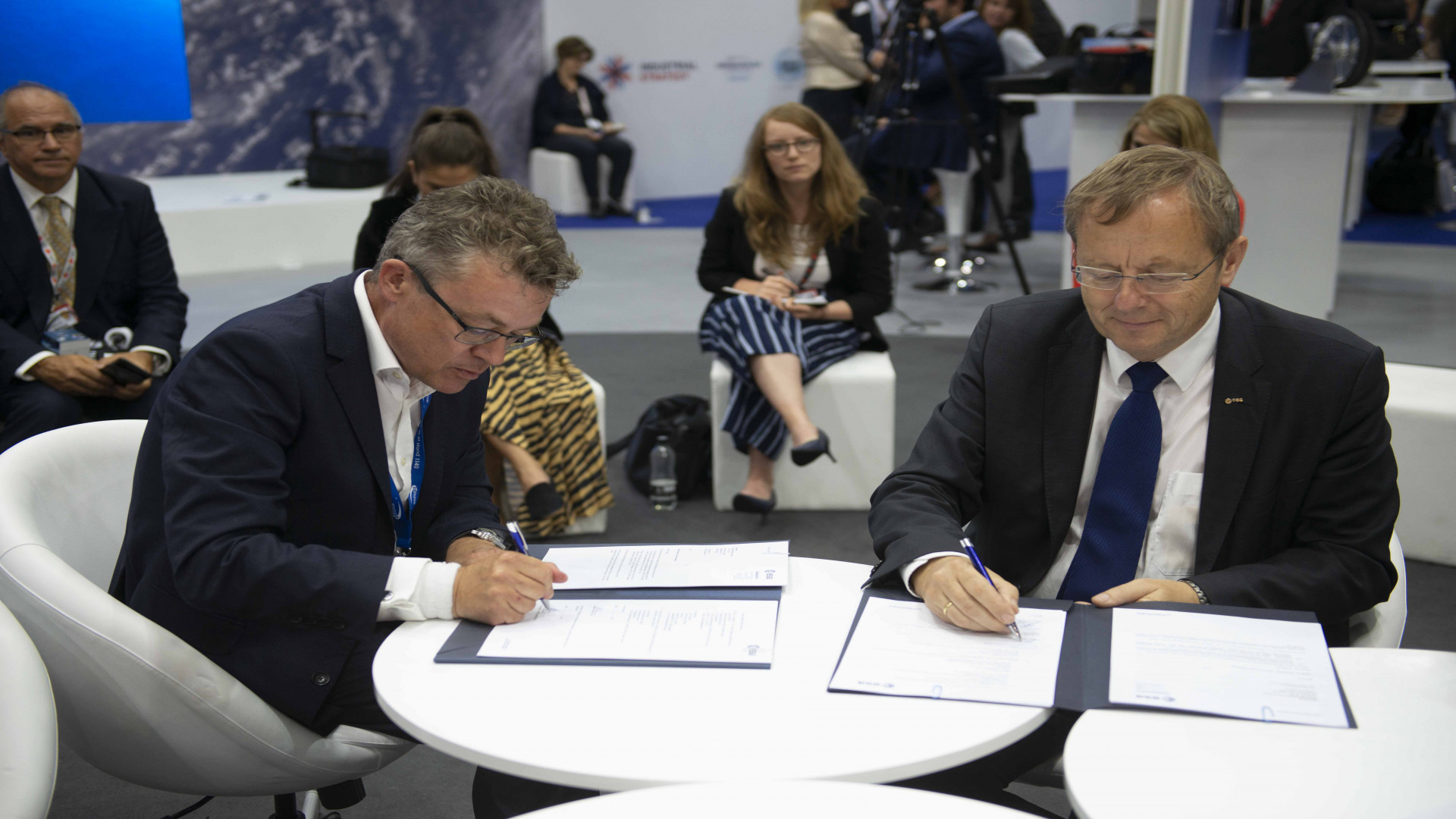 Last chance to join the competition [Feb/2019]
The closing date for applications to join the Metalysis–ESA Grand Challenge and win half a million euros is 1 April.
If your company is devising process-monitoring systems, your technology could go to space.
ESA with UK company Metalysis, launched a competition which will reward new technology that could eventually make metals from resources found on the Moon and other celestial bodies.
Next month, ESA will announce the competing teams and the next steps of the prize.
The Challenge is part of ESA's Space 4.0 commitment to competitions that create new European entrepreneurs, innovation-led start-ups and new ventures. The Grand Challenge attracts wide communities of thinkers and problem solvers, catalysed by ESA and space, to address specific challenges with unconventional and disruptive approaches. This may also trigger development and exploitation of unforeseen spin-off businesses.
Metalysis–ESA Grand Challenge asks competitors to devise process-monitoring systems that can slot into Metalysis' electrochemical cells on Earth, and accompany the technology into space. They are invited to develop entries, based on Metalysis' electrochemical technology, to support sustainable operations and outer planetary exploration from long-term space settlements.
All the requirements of the Metalysis–ESA Grand Challenge are available here.
Please apply through ESA's Grand Challenge website.
Competing teams of the Metalysis–ESA Grand Challenge, are reminded to first carefully read the terms and conditions of the ESA Grand Challenge, then submit your application through the ESA website.
Why a Metalysis–ESA Grand Challenge?
ESA and other agencies around the world are preparing to send humans back to the Moon. This time, humans will be there to stay and it will enable the next steps on humanity's adventure to Mars and onwards into the Solar System. To achieve these ambitious goals we must prepare the capabilities for In-Situ Resource Utilisation (ISRU) and understand the new opportunities.
About Metalysis
Metalysis in South Yorkshire, has spent more than a decade developing and scaling up its electrochemical technology; a process that converts refined oxides and ores directly into valuable metal alloy powders used in 3D printing for aerospace, automotive and high-value manufacturing.
Metalysis' technology is also gaining ground as a means to extract and produce valuable metals in space – in-situ resource utilisation.
Space has become an integrated part of our daily lives. From smartphones to agricultural monitoring, the socio-economic benefits of space activities are so diverse that they are not always so obvious to the general public. ESA focuses this week on what space is doing for the economy, in particular, highlighting the flourishing applications domain and business opportunities.
---
More articles of the category: Space Economy Articles