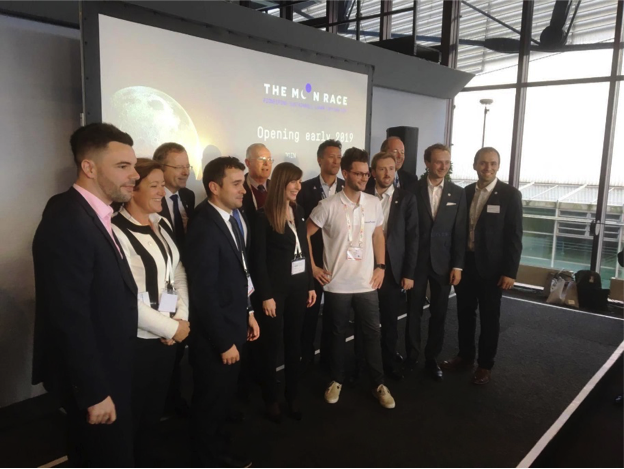 The Moon Race: Pioneering Sustainable Lunar Exploration [Oct/2018]
The Moon Race was launched on 1 October at the International Astronautical Congress 2018 in Bremen.
This competition is aimed at teams worldwide including start-ups and new ventures eager to bring their technologies to the Moon surface.
It intends to boost Moon exploration and enable the demonstration of key technologies required for sustainable lunar exploration.
The goal is to bring together a group of space and non-space partners from the Moon-bound community (and beyond) that will jointly award opportunities for technology demonstrations on the lunar surface to up to four candidates in order to foster global entrepreneurship.
Participants have the choice of running for one of several parallel streams including:
Manufacturing (Build the first artefact made of lunar resources)
Energy (Survive the Moon night)
Resources (Fill the first bottle of Moon water)
Biology (Sustain the first lunar greenhouse)
The team's performance, milestone achievements and distribution of monetary prizes to the participants will be evaluated by an independent team of experts.
ESA will participate in this venture via a Grand Challenge scheme.
Stay tuned!
For further information, visit www.themoonrace.org
---
More articles of the category: Space Economy Articles